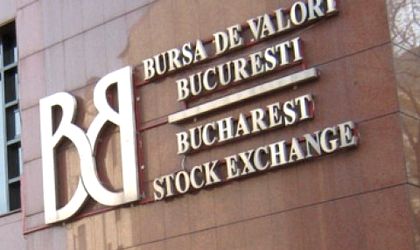 The Romanian company Mecanica Fina Bucharest (MECE) will debut on the Bucharest Stock Exchange (BVB) Main Market in the Standard category, after the transfer from the Rasdaq market, according to BVB representatives.
The transfer was decided by Mecanica Fina shareholders on January 2015 and the company got the approval from BVB Board of Governors at the beginning of August 2015.
In 2009 Mecanica Fina closed its production of measuring equipment and concentrated on the real estate market, by renting its owned buildings. Almost 77 percent of the RON 5.5 million (EUR 1.2 million) turnover registered in 2014 was generated by the revenues from rentals. The turnover in 2014 was 17 percent higher than the one in 2013.
Mecanica Fina is currently renting an area of approximately 17,000 square meters, based on 30 contracts.
More than 91 percent of Mecanica Fina shares are owned by the company Mol Invest Bucharest. The Italian business man Sergio Mollo owns more than 99.98 percent of Mol Invest Bucharest.
Mecanica Fina shareholders approved at the end of July 2015 that the company will participate with at least 50 percent to the capital of a new company that will relaunch the Romanian Orex brand watches. Mecanica Fina produced Orex brand watches between the '70s and '90s.
SSIF Broker (BRK) is the intermediary that assisted Mecanica Fina in the process of transfer to the Main Market.
Mecanica Fina has a market capitalization of RON 31.5 million (EUR 7.1 million), according to the price of the most recent trade on the Rasdaq market, of RON 8.5 per share, on August 7, 2015.
BVB runs markets for shares, bonds and other instruments, through regulated platforms and alternative systems, and provides a wide range of services to participants of financial markets. Bucharest Stock Exchange is a public company, listed on its own market since 2010.
Natalia Martian