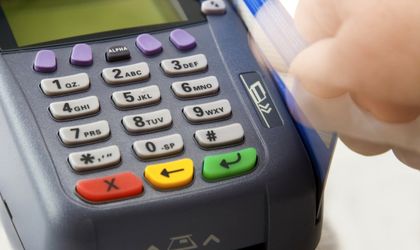 In December 2015, the number of those that said they pay by card on a daily basis was 45 percent higher than in March 2015, according to a MasterCard study. Moreover, one in five Romanians uses their card for purchases of under RON 10, with the most frequent card payments being low-value transactions.
This trend underlines "a change of mentality in the local market" as the shift from cash to electronic payments gains traction among Romanian consumers, with 85 percent of those surveyed indicating that they pay by card for everyday purchases, according to a press release from MasterCard. Moreover, 4 out of 5 Romanians use cards because doing so means they avoid carrying cash, whereas 67 percent of the respondents to the MasterCard study appreciate the "simplicity and ease [of] paying by card."
Contactless payments are also becoming one of the favored payment methods for cardholders, with the percentage of respondents saying they pay contactless increasing by 160 percent between March and December 2015.
In terms of Romanian consumers' perception toward paying by card online, while "57 percent of the respondents have leaned towards the accessibility of online shopping, whenever and wherever they want," data security and e-merchant trust are still the main causes of concerns for Romanian card users when purchasing online.
In fact, this January Romanians turned out to be the most cautious e-shoppers in the EU, according to data from Eurostat. Furthermore, the vast majority still prefers to pay in cash upon product delivery, with only 6 to 7 percent of online shopping being paid by card.
Andreea Tint