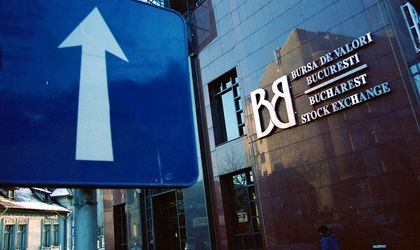 July 2015 brought a 14. 39 percent increase in the monthly traded value registered by the Market Makers on the Bucharest Stock Exchange (BVB), reaching RON 73 million against June 2015, according to latest data from BVB.
This represents 7.38 percent in the average of the total monthly traded value with the shares included in the Market Making program, the highest percentage year to date.
After several measures implemented starting autumn 2014 for developing the market mechanisms and consolidating the market, BVB boasts reaching peak results for some of these measures in July, reflected in the market trade but also in the turnover traded by Market Makers and in the total turnover of the respective share's main market (EBS, EL, SNG, SNP, TLV, RPH).
The turnover registered in the main market increased by 32.11 percent in July 2015 vs. June 2015.
July 2015 also reconfirmed the tendency with regard to a greater relevance of the Regular market as the main market for shares (order-book), the company says. This is based on a greater weight of the Regular market turnover versus the Deal market turnover: 84.80 percent (in July 2015), compared to 76.98 percent (in June 2015). If compared year to date 2015 with the same period of 2014, the figures underline the upward trend: 82.20 percent (YTD 2015), compared with 53.65 percent (YTD 2014).
"BVB attaches a great attention to the activity of Market Makers and appreciates the involvement of the current Market Makers in the program. In order to enhance the solutions dedicated to them, we recently updated the terms of the Market Making program, including also a component for retail investors. We are confident that other participants will join it. It is not easy to perform in a changing environment, but a better market can only be built if we get involved and become active," said Ludwik Sobolewski, BVB CEO.
BVB runs markets for shares, bonds and other instruments, through regulated platforms and alternative systems, and provides a wide range of services to participants of financial markets. Bucharest Stock Exchange is a public company, listed on its own market since 2010.
Natalia Martian