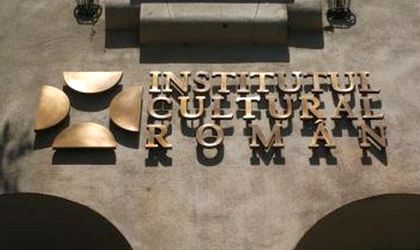 The diplomat Lilian Zamfiroiu, USL's candidate for the position as President of the Romanian Cultural Institute (ICR), has received on Tuesday the positive votes from the merged Committees for Culture and Foreign Policy of the Senate.
According to the official press release, Lilian Zamfiroiu was the deputy ambassador to UNESCO, with a background of seven years at UNESCO, which transformed him in an eligible candidate for the position, while he is very familiar with cultural diplomacy. Due to his previous job, he has a vast expertise in the cultural-international-diplomatic zone.
Committees for Culture and Foreign Policy in the Senate called last Monday the dismissal of Andrei Marga, the president of the Romanian Cultural Institute (ICR), following the proposal to be submitted to the Standing Bureau of the Senate. A day later, Andrei Marga resigned into effect immediately as head of ICR, according to a press release sent by ICR. In this document, Marga mentioned the political attacks against him from the beginning of his term, as well as the positive changes he has implemented at the ICR, like the competitions to fill in ICR positions, the new scholarship system, and interacting with the business world, as well as with the national institutes.
Oana Vasiliu