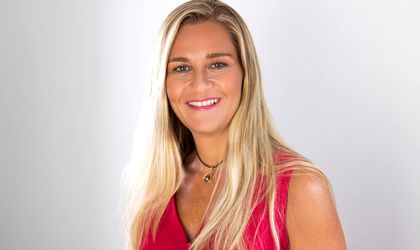 Murielle Lorilloux, CEO of Vodacom in the Democratic Republic of Congo (DRC), has been appointed Vodafone Romania's CEO, starting September 1 and will report to Ahmed Essam, CEO Europe Cluster.
She will replace Ravinder Takkar, who will take on the position of chairman Vodafone Group Services, Regional Business Development, in which he will be responsible for representing Vodafone's interests in India and for developing the business in the Africa, Middle East and Asia Pacific Region (AMAP).
Lorilloux joined Vodacom DRC in 2013 as chief commercial officer and was appointed CEO in 2014. In this role, she delivered strong market share growth, leading the competition by more than 15 points. She also successfully managed the recent Vodacom brand identity transformation and contributed to obtaining the leadership position in customer experience research. She coordinated employee engagement initiatives that had led Vodafone to be awarded best employer of DRC in 2016.
Prior to joining Vodafone, Lorilloux held various senior management positions with Orascom Telecom Algeria, Wana Corporate and Capgemini.
She  is a French citizen, graduate of Ecole Supérieure de Commerce de Paris and has an MBA Degree from The University of Texas at Austin, as well as a Master's Degree in Economics from Université Paris Nanterre.
Until September 1, 2017, Takkar will also maintain his executive position of president of Vodafone Romania's Board of Administration.