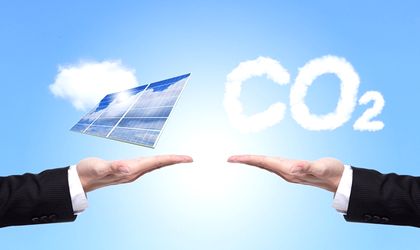 Romania's KDF Energy, a carbon emissions trader active in Eastern Europe, has joined the international trading platform Carbon Trade Exchange (CTX) as part of a wider effort to ensure access to the largest electronic platforms to its clients.
George Brailoiu, general director of KDF Energy, said the CTX is an efficient means to trade different products and financial instruments. The platform hosts several hundreds companies from 28 countries that seek to buy and sell carbon credits.
"Our purpose is to be a leading trader of carbon emissions certificates in Eastern Europe, a renowned renewable energy developer, an electricity supplier, and a trader of energy and green certificates in Romania," said Brailoiu.
KDF Energy is currently developing several renewable projects in Romania, including wind and biomass installations. It is working on three wind farms with a combined capacity of 81MW in the Dobrogea region. The company is also developing a co-generation electricity plant fueled by biomass, with an installed capacity of 4.2MW in Horezu, Valcea County.
The Bucharest-based company is the leading carbon emissions trader in Romania, Bulgaria and Greece. The company is also active in the production and supply of electricity and in trading green certificates and energy.
Ovidiu Posirca