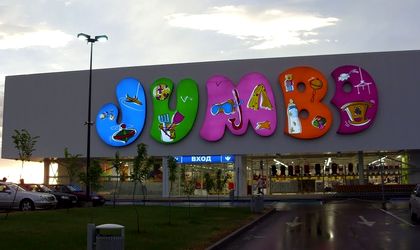 Greek toy retailer Jumbo is planning on opening two more stores in Romania by the end of the year: one in Bucharest and one in Oradea, with another opening scheduled in the first half of 2015 in Arad, writes Mediafax.
Currently, the retailer, is present on the market with two stores, in Bucharest and Timisoara. According to the company's data, the three new stores will cover 12,000 square meters each.
The first Jumbo store in Romania, with a surface of 13,000 square meters, was opened in October 2013 in Timisoara. The second unit, which covers 14,000 square meters, was inaugurated on November 9 2014 in Bucharest, in the Arcade commercial center.
"Romania represented, in financial year July 2013 – June 2014, 1.63 percent of the groups turnover and 1.44 percent of operations profit", according to the group's annual report.
At the end of June, Jumbo had 142 permanent employees.