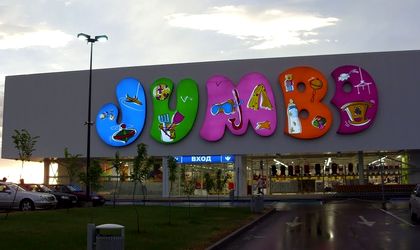 Toy retailer Jumbo will open three new stores in Romania in 2015, in Arad, Ploiesti and Pitesti. The Greek company will reach a network of seven stores on the local market, where it has already posted EUR 9 million in sales in the last fiscal year.
The Arad unit should be opened in the first quarter of the year, with the Ploiesti store opening scheduled for autumn and the Pitesti one in December.
All the new locations will function in place of OBI's former units. The company's plans include a network of 12-18 stores in the next couple of years, according to Mediafax. Currently, the Jumbo network numbers 70 stores in Greece, Cyprus, Bulgaria and Romania and an online store.
The first Jumbo store in Romania, with a surface of 13,000 square meters, was opened in October 2013 in Timisoara, in place of the former Real hypermarket. The second store opened its doors on Nobember 9 in Bucharest, as part of the Arcade shopping center.