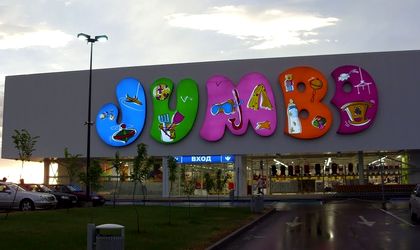 Greek retailer Jumbo recalculated its annual sales target to 6 to 8 percent, more than initially expected, as sales reported a much stronger inflow during the first half of the financial year ending in June, Reuters reports.
Jumbo operates 53 stores in Greece and 20 in Cyprus, Bulgaria and Romania. The company posted a 9 percent increase in sales to EUR 371.75 million (from EUR 341.13 million in the same period of the previous year), with Romania having the best results among countries in which it is active.
Greece also had better results than expected, sales going up 3 percent, despite increases in taxs. Bulgaria and Cyprus stayed in line with initial forecasts.
"This rate of increase exceeds the target that initially has been set for the year that is the increase of sales by 0-4 percent year-on-year," a company statement said. "As a result, the management revises upwards the target for annual sales increase between 6 and 8 percent."
Natalia Martian