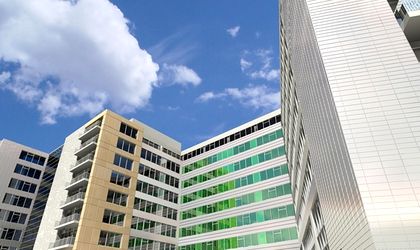 Office space in Bucharest in Floreasca, Downtown and the western part of the city will maintain high prices, JLL experts advise. Half of all leasing activity is currently focused in these areas which will also see the most development in the near future. At the same time we're seeing a comeback to the price differentiation between areas, after a period of stagnation for the last couple of years.
"If in 2009, at the height of the crisis, the main argument for relocation was finding a lower rent, ideally 10 euro/sq m/month, starting last year we are noticing that arguments for or against an area are becoming more and more complex, employers suddenly concerned with employee satisfaction. The crisis brought on a flat rate for rent, with the differnce shrinking between Victoriei and the West or between Dimitriu Pompeiu and West", according to JLL.
For instance, lease contracts in 2008 were signed at EUR 22-25/sq m in Victoriei, EUR 18 in Floreasca and EUR 16 in Grozavesti. In 2012, the rent was reduced to EUR 16-18/sq m in Victoriei and EUR 14-16/sq m in Floreasca, EUR 14-15 in Grozavesti and EUR 12-14 in Dimitriu Pompeiu.
"This is the result of client pressure on rent levels, and relocation is not based around accessibility but rather an optimum level of rent. In a time of crisis, cost pressure is so high that this is considered a natural trend. Not only did rent levels drop in every area but the differences between the areas also were reduced", JLL consultants explain.
In the future, experts are estimating that rent will differ from area for area, depending on where the most projects will be developed.
"80 percent of demand comes from three areas in Bucharest: downtown, west and Floreasca, where hafl the total leasing activity is focused and where projects will be delivered in the future", JLL concludes.