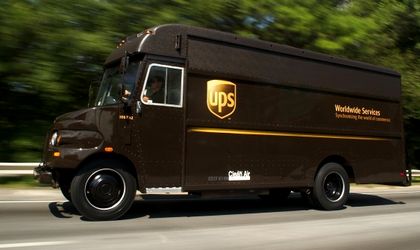 UPS has appointed Jim Kearney as the country manager for Romania, Hungary and Greece, the company announces. Kearney takes over from Tim Helsen, who is assuming the position of UPS country manager in the Netherlands.
Kearny, who has been working with UPS for 27 years, will manage some 650 employees in his new position and will handle UPS's operations, business development, and strategy across the three countries.
Kearney started his UPS career in 1989 as a billing clerk in UPS's UK finance & accounting department, based in London. In the following years, he held various positions of increasing responsibility in UPS UK finance and accounting. In 1999, he became office manager of UPS's European Consolidated Service Center in Dublin, Ireland. Four years later, Kearney moved to Brussels to work as a finance manager in the UPS Europe finance & accounting department.
In 2004, Kearney was promoted to controller for what was then UPS's Mediterranean, Middle East and Africa district, based in Brussels, and one year later he moved back to Dublin to serve as controller of UPS's Consolidated Service Center. In 2009, he became the country manager of UPS Ireland.
In 2011, Kearney accepted the position of director of UPS's Europe, Middle East and Africa Authorised Service Contractor countries and in 2013 accepted the role of UPS East Europe district Authorised Service Contractor director, working out of Ireland. In both of these positions Kearney was responsible for overseeing and coordinating the activities of UPS's authorized service contractor countries across the region.
Kearney holds a professional accounting qualification from the Chartered Institute of Management Accountants (CIMA).
UPS is a logistics provider offering solutions such as the transportation of packages and freight, the facilitation of international trade, and the deployment of advanced technology. Headquartered in Atlanta, USA, UPS covers more than 220 countries and territories worldwide.
Natalia Martian