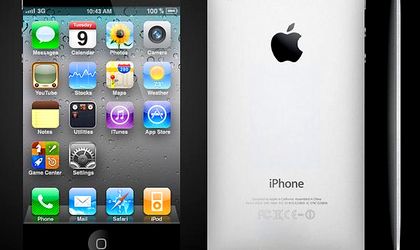 iPhone 5 has already arrived in the offer of online retailers in Romania. Thus, tech junkies who cannot wait until the device arrives into the offer of telecom players and Apple authorized re-sellers in Romania, can order online on such websites such as Quickmobile.ro, Koyos.ro, Okazii.ro and Marketonline.ro.
Thus, Quickmobile.ro clients can pre-order the iPhone 5 in the 16 GB for RON 3199.90, 32 GB for RON 3699.99 and 65 GB version for RON 4199.90. Deliveries are made starting with September 28.
Marketonline.ro also has the phone in the 16 GB, 32 GB and 64 GB versions, which can be ordered at prices of RON 3949.99, RON 4499.99 and RON 4999.99, respectively.
Koyos.ro also sells all versions of the device, for prices such as RON 3299 for the 16 GB version, RON 3799 for the 32 GB version and RON 4299 for the 64 GB version.
Okazii.ro boasts on its website the new iPhone 5 in all versions at prices between EUR 800 and EUR 1,089.
The new gadget is thinner, lighter and taller than the ones Apple threw on the market in previous years. The new iPhone includes high-speed LTE for the first time
"Apple followers will aptly recall Steve Jobs' quote in July of 2010 – you know, that one about 'no one' wanting a big phone, with current CEO Tim Cook seated just feet from Steve as the phrase was uttered. Now, however, Apple's inching ever closer to that very realm, with an elongated 4-inch display that enables new apps to take advantage of more pixels (1,136 x 640), while legacy apps can still operate within a familiar space," according to engadget.com
Otilia Haraga