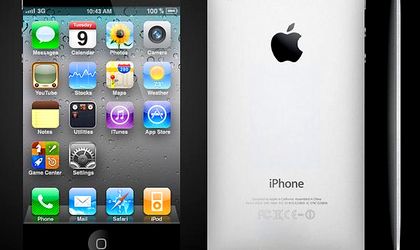 Starting November 2, telecom operators Orange, Vodafone and Cosmote will introduce iPhone 5 in their offer.
Orange Romania will offer the handset, which is compatible with the HD Voice service of the company, together with the dedicated Panther 31 and Panther 51 postpay offers, which will allow customers to connect to the network at speeds of up to 43.2 Mbps.
Orange clients can pre-order iPhone 5 starting with October 26 on the website www.orange.ro/iphone and they can receive their phone on the day of the launch, November 2. The hadset will be available in the 16 GB, 32 GB and 64 GB versions, at prices ranging from EUR 269 to EUR 569, depending on the version and the chosen pospay offer.It can also be purchased without any offer at tariffs of EUR 749, EUR 849 or EUR 949.
Vodafone Romania customers can also pre-order the phone in the 16 GB and 32 GB versions from the company's website www.vodafone.ro/iphone. The handset can be purchased together with postpay offers ranging from EUR 16 a month to EUR 61 per month, depending on the included traffic. It can also be bought without taking uo any of the company's traffic offers at a price of EUR 739.
Cosmote Romania has not yet published any precise details regarding the offers regarding the iPhone 5, or whether it will be posible to pre-order the handset.
 Otilia Haraga