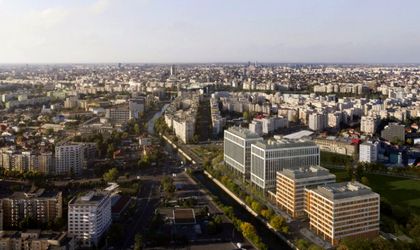 Vastint Romania, the real estate division of Inter IKEA, has announced the acquisition of a 48 ha plot of land in the northern part of Bucharest for a mixed project, "predominantly residential".
The plot is in Sisesti area, in the immediate proximity of Straulesti, and will benefit from an integrated transport system which is currently under development, Vastint informs. The system includes metro station Straulesti, which is expected to come into use in the second quarter of 2016, and park-and-ride facilities, which are meant to encourage use of public transportation means and traffic decongestion.
"It is an important step for Vastint Romania. The transaction represents a strategic investment in the long term, which envisages the development of a mixed project, predominately residential. In the coming period we will start working on urban planning. The investment seeks revitalization of the area in accordance to Vastint's mission to bring long-term value. Our desire is to contribute to a balanced development of Bucharest by building an autonomous, durable and comfortable living environment, complete with necessary facilities to serve the community of Bucharest's district 1," said Antoniu Panait, general director of Vastint Romania.
Vastint Romania owns two other projects in Bucharest, namely Timpuri Noi Square (in picture) and Business Garden Bucharest. The first project includes up to 100,000 sqm of Class A office and commercial spaces and 50,000 sqm of residential buildings, the first phase of which will be completed in 2017. The second project covers 41,000 sqm and will be composed of office and commercial property.
Interprime Properties Investment Fund, part of the Swedish group Inter IKEA, bought in 2010 the Timpuri Noi platform for EUR 34.6 million.
Vastint Holding is the holding company of the real estate division of Inter IKEA and manages properties developed in the Netherlands, Poland, Romania, Belgium, Lithuania, Latvia and the United Kingdom. In addition, Vastint owns land across Europe for future projects.
Natalia Martian