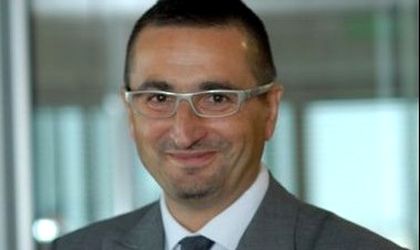 ING Bank Romania recorded a gross profit of RON 216 million in 2013, down 7 percent on the year. Balance sheet assets increased 11 percent compared to 2012, reaching a value of RON 18,076. The credit and placement portfolio increased by 10 percent, to RON 10,556 million.
The result was influenced primarily through increasing investments in technology and product development and maintaining the net income at a similar level to the previous year: RON 844 million in 2013 compared to RON 833 million in 2012.
Total assets are up 11 percent on the year, to RON 18,076 million. The total client balance, including credits and placements through buy/sell back, registered a 10 percent increase, reaching RON 10,556 million,
ING Romania attracted funds worth RON 12,985 million through its savings products, an 18 percent increase on the year, equally distributed between individual clients and companies.
"2013 was dedicated to investments for ING Bank Romania. We invested in technology and in product development that is based around our strategy to grow intelligently. In the coming year, we will continue to invest in new products and services and we will continue to make loans in the national coin. We are confident this is a sustainable direction for both ING and Romania", according to Michal Szczurez, ING Bank Romania CEO.
ING's market share on the RON-based credits segment increased to 8 percent from 7.1 percent in 2012. Likewise, the market share for deposits in the national coin increased to 6.3 pct from 5.6 pct the previous year.
"We're expecting that loan demand will increase, as a consequence of optimism for economic growth. We are ready to maintain a competitive offer in this segment and we intend to remain an active players in the credit business", says Maria Cristina Matei, Head of ING Retail Banking.
Diana Petrescu