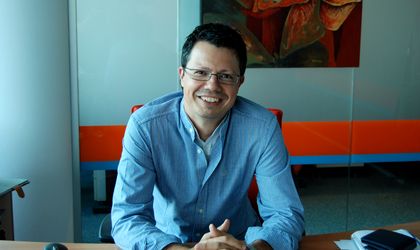 The life insurer ING will invest around EUR 7.3 million in the next four years in a program that aims to increase the loyalty of its financial consultants, according to Adrian Lupescu, CFO at ING Asigurari de Viata.
The initiative called Partener 3.0 has already started and involves the 1,700 consultants and 220 managers of ING Asigurari de Viata. The program has a training component and a benefits package that includes medical subscriptions, pensions and life insurances.
"All the steps we have undertaken reconfirm the pledge we took in 1997 for the Romanian market, which is to invest in the domestic economy and in an efficient activity in order to offer our clients the financial protection and solutions they need to improve their financial outlook," said Lupescu.
ING Asigurari de Viata has already invested around EUR 1.8 million in the past three years to offer 15 days of annual training for its consultants. In addition, starting this year, the new consultants will be enrolled in a 180 days program for training and personal development. Starting next year, ING will launch a sales team academy that addresses newly hired consultants and managers.
Since 1997, ING Asigurari de Viata has paid RON 235 million (EUR 52.5 million) for 54,000 maturing contracts.
ING's gross written premiums fell by 1.1 percent to RON 269.7 million (EUR 60.4 million) in the first half of this year versus last year, while the profit halved to RON 6.9 million (EUR 1.5 million).
ING Asigurari de Viata had 31.89 percent of the life insurance market, which totaled RON 1.7 billion (EUR 380 million) last year, according to the Insurance Supervisory Commission (CSA).
Ovidiu Posirca