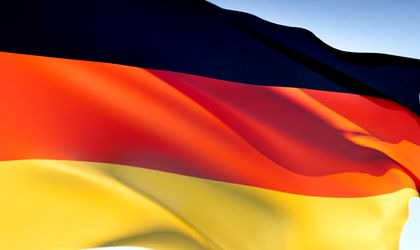 Romania's faulty management of European Union money is damaging the economy's growth potential, according to the Romanian-German Chamber of Commerce and Industry (AHK Romania).
The biggest bilateral chamber of commerce in the country, it currently has around 530 members.
"For the construction and adaptation of economic structures at the level of the European Union, the EU funds that are available to Romania offer important financial support. A lot of fields ranging from infrastructure to IT could benefit from them. But due to faulty administration, they are not being used adequately and the growth potential is being lost, so the country's economic growth is below the necessary level," the chamber of commerce said in a statement to BR. "These funds are an important financing source, which if adequately and correctly used, could become one of the main support sources in the development of various economic fields."
In the AHK Investment Climate Central and Eastern Europe survey published in August, German investors in Romania said that the absorption of EU funds in the transport sector was developing sluggishly.
The report pointed out that Romania currently has 645 km of motorway, lagging behind the EU.
"This is a great disadvantage for the placement of investments, because among many things it leads to an increase in transport costs, which cancels out a significant advantage, that of lower labor costs," said the report.
The country had used only EUR 1.4 billion for transport investments by August, out of the EUR 4.4 billion allotted to this operational program.
Romania's absorption has slowed down this year, with Eugen Teodorovici, minister of EU funds, acknowledging that the sum attracted by Romania was "below expectations", especially on the transport and environment operational programs.
In June, Teodorovici blamed the poor absorption rate on the fact that some companies that placed winning bids to develop projects financed by EU money had undervalued their bids and could not finish the projects. He added that some firms had vanished and subcontractors had to be used to complete the contracts.
For this year, Teodorovici has set the target of attracting EUR 3.5 billion from the European Comission, the executive arm of the EU, so that the country does not lose its money. Romania has two more years to spend its EU funds under the 2007-2013 EU budgetary framework.
The country's absorption of EU funds amounted to 36.93 percent at the end of August, including reimbursement requests submitted to the EC. This means that Romania has developed EU-funded projects worth EUR 7 billion to date.
Ovidiu Posirca