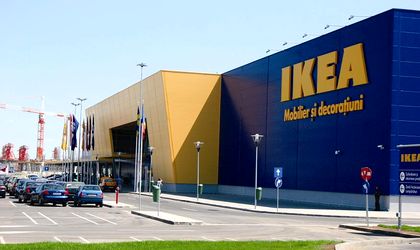 Swedish furniture retailer IKEA, present in Romania since 2007 with a unit in Baneasa, recently announced it will begin online sales of furniture for its Romanian customers. Any Romanian will be able to access the IKEA catalogue from online and submit orders from any place in the country.
"You order online and we will deliver the products anywhere. You want to redecorate your house but live too far away to visit the store?  For you we've created the special online IKEA orders service with deliveries throughout the country", according to the online store's homepage.
Customers will be charged with a RON 49 delivery tax for every order, regardless of the number of products they buy. IKEA will add an extra RON 1 per kilogram for the courier service. As of now, payments are strictly cash, but soon enough an online payment method will be introduced.
"We've launched the system today, July 15, and we're already receiving orders and making deliveries. The development stage for the service lasted for a couple of months. We've developed the service locally by the IKEA team in Baneasa. The investment was minimal because we used the logistical resources already at our disposal. We need extra resources to develop the interface and we hired new colleagues in our client service department, to process the orders", accordng to Mihaela Muresan, marketing director IKEA Romania, quoted by wall-street.ro.
Launching an online store help boost IKEA sales in UK by 25 percent. Last year, ikea.com views were up 20 percent, while visits to the physical location went down. However, IKEA expects that physical location will remain the principal engine for sales, which are estimated to reach USD 69 billion by 2020.
IKEA Romania recorded sales of RON 440 million last year, up 10 percent.