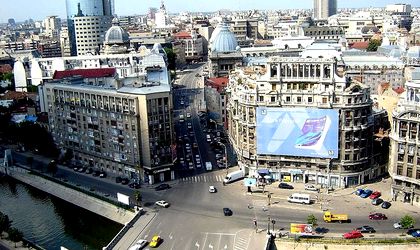 Huffington Post's "Top 10 Places to Go While They Are Still Cheap: 2014 Edition" offers readers destinations that "offer plenty of cheap ways to stay, play, and eat", but the article warns travellers to move fast and take advantage of the situation because "not all of them will stay cheap in years to come".
Bucharest is included in the list, HuffPo describing the Romanian capital as a metropolis with "a melancholic edge, that still harbours the scars of than two decades under Ceausescu's rule".
"While more and more visitors are discovering the unique appeal of the city once known as "Little Paris," it's still a very affordable destination and a great place to go upscale for less. In fact, its luxury accommodations have an average rate of $190 per night, making Bucharest among the cheapest cities in the world to stay at a five-star hotel", Huffington Psot writes.
According to the Prices and Earnings report, Bucharest is the least expensive city for a weekend getaway that includes accommodations, a meal with wine, taxi and public transport, a car rental, and extras: The average cost of $370 is a mere fraction of the cost of a similar holiday in Paris, estimated at $1,100.
Also mentioned is the capital of neighbouring Bulgaria, Sofia, which appeals to travellers thanks to it's very cheap accomodation.
"Sofia is still a bona fide affordable destination. Bulgaria's capital has the cheapest mid-range hotels among the 72 world cities surveyed in the Prices and Earnings report", according to Huffington Post.
The list also includes:
– Phillippines
– Greece
– Dominican Republic
– Mexico City
– Lisbon Portugal
– India
– Nicaragua
– Riga, Latvia
TripAdvisor: Bucharest is a "destination on the rise" in 2014
1.632.469 foreign tourists visited Romania last year, and left EUR 1 bln in the country, according to the National Statistics Institute. 650.000 of foreigners traveled to Bucharest, however more frequently than not they were in town on business trips, not for tourism.
As such, it seems that Brasov is the number one urban destination for foreign tourists in Romania with 119.000 foreigners travelling here last year.