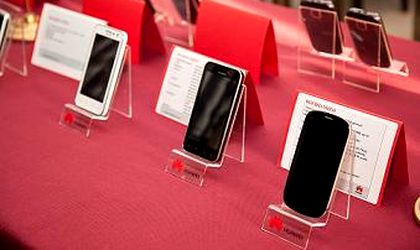 Chinese telecom company Huawei will invest in research and education programs in Romania, and will set up a regional center in Bucharest, announced on Friday the prime-minister Victor Ponta, after the government committed to support these investments, according to Mediafax.
The Romanian government approved a Memorandum with Huawei Technologies Co. Ltd. which stipulates that the Romanian executive will grant "the necessary support for expanding commercial activities to Huawei, but also received Huawei's comitment to making local investments in the future."
The agreement will be made public. "We will publish the memorandum. We are talking about investments in research and education, programs on research and education, including a regional center in Bucharest," said prime-minister Ponta.
 Ten years since opening Romanian office, Huawei's total headcount in Romania reached 800 employees in Romania at the end of July 2013, who are now working in the three divisions of the company. Huawei's operations in Romania are channeled around the Global Services Center, which reached 400 employees, the Financial Assistance Center which has 265 employees and the Huawei offices, where work the remaining 135 people at end-July 2013.
Huawei's Global Services Center was set up in Romania about 1 year and a half ago following a total investment of EUR 6 million, with the target to cater for operators in the pan-European region. The center is fourth largest in the world, after the Huawei centers in China, India and Mexico.
Within the Global Service Center located in the Lakeview Building in Bucharest, there is also the company's R&D center.
Otilia Haraga