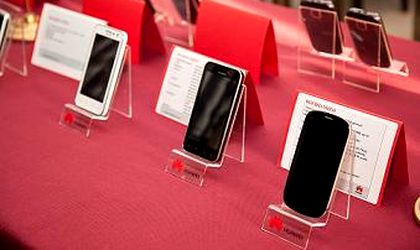 Huawei Technologies Romania aims to post EUR 130 million turnover this year, a slight growth over 2013, when the company posted EUR 127 million, according to Mediafax newswire.
"This is a realistic scenario. Over 50 percent of the business achieved by the Romanian subsidiary of the Chinese group Huawei Technologies is generated by deliveries of network equipment. We are betting on the operators' investment projects in 4G networks and the modernization of the 2G and 3G networks, as well as access networks via optic fiber, the 4G variant on the fixed segment. The rest comes from the consumer segment (phones, tablets and other mobile devices) and enterprise segments, where we are present with solutions for education, transportation, energy and the governmental sector, " according to Vlad Doicaru,  director of Enterprise & Integrated Accounts in Huawei Technologies Romania, quoted by Mediafax newswire.
Huawei Technologies Romania currently has 900 employees, of whom 700 are Romanians.
During 2007- 2012, the Chinese group invested in its Romanian subsidiary EUR 90 million, while an additional EUR 6 million were invested into the opening of the fourth Huawei global services center, which ensures technical support for customers in Central and Eastern Europe, the Scandinavian and Western countries.
"By the end of 2014 or in the first part of next year, we aim to reach 1,200 employees, the growth will cover the necessary personnel for expanding the global services center, which will reach approximately 800 employees, from 400 at the moment. In this sense, we will be renting another two floors in the Lakeview building. The Huawei investments in Romania will continue and the sum of EUR 100 million has been approved for the period until 2018. In total, from 2007 until 2018, if we stick to the plan, the investments of the Chinese group in Romania will total EUR 196 million," said Doicaru for Mediafax.
Huawei currently spans on two floors in the Lakeview building.
In November 2013, the Ministry for Information Society and Huawei signed a memorandum, which welcomes the Chinese group in participating into the construction of the National System of Information and Communications, the System for Traffic Monitoring and Surveillance, e-government projects, smart city projects and the National Broadband Network developed by the Romanian government.
Otilia Haraga