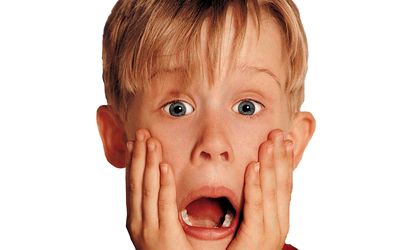 Let's be honest. All parents want their children to have a good (if not excellent) financial situation when they grow up. Parents dream their kids will be rich or at the very least that they will have a better life then their parents before them. That is even more true for Romanian families.
BR talked to Catalina Florea, executive director at Telefonul Copilului, and Alina Galoiu, Aware Parenting Instructor, about how to optimize your child's chances of having a healthy relationship with money as he or she grows up.
In our first article in the series, we talk about how early children start grasping the concept of money and how important it is for parents to remain emotionally neutral when dealing with finances in front of their kids.
It is often said that children grow up to fast in today's hyper-technological world. Childhood should be protected and a child's sweet ignorance of the ways of the world should be preserved for as long as possible… however, it is never to early to start teaching your kids about money, given what a vital role it will play in their lives.
There is a Romanian custom that "foretells" what the child's career will be when he or she is only one year old. It is called "taierea motului" and it implies loading a tray with different symbolical objects: pens, scissors, calculators, money, etc. Whatever the child picks from that tray will lead him down a particular professional path in life. Catalina Florea tells us that the custom has changed with the time and now, among the other objects on the tray, parents place used up credit and debit cards.
So it is safe to say that Romanian children are introduced to money very early on in their lives.
Alina Galoiu tells us that a child as early as 3-4 years of age will understand the simple concept of retail, by noticing his parents buying products in a store. Children are very observant of this age and parents must be mindful of their behavior as consumers and as economical operators.
"The way that parents spend money has a great influence on the child. It can be a positive influence if expenditures are planned, practical and balanced, or a negative influence if they are unplanned and not at all practical". 
Catalina Florea adds that parents must be emotionally neutral when dealing with money or talking about the issue with their children, a conversation that can be had as early as 5 years old. Money itself is not the problem, but rather the tense atmosphere that permeates the household as a result of it.
"Attitudes towards money must be emotionally neutral. When dealing with the subject you cannot be angry, anxious or sad. The more parents act casual, the more they will help the child. Money represents a necessity: you work, you are paid and you spend or invest or save up. The attitude to money should be similar to the attitude you have towards your bed sheets: you buy them, you spread them on the bed, you clean them etc. Statements like , , do not help"
Because parents don't have the heart to say "no" when the child asks for toys or other products, often parents try to excuse themselves by saying that they do not have the money, it is expensive and other statements of that nature. That in turn causes the child to worry, to have anxiety about the family's financial situation. Catalina Florea is no strangers to calls made to Telefonul Copilului from children that have anxiety about the family's financial situation.
In order to avoid situations like these, it is advisable for parents to delay the purchase instead of refusing outright: "I will buy it for you later". The ability to delay gratification can also predict how successful one will be as a grown-up.
It is also important to avoid "rituals" or "habits" that are not feasible, like for instance buying a toy for the child whenever a parent returns from a trip.