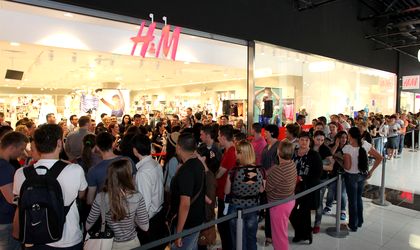 Sales of Swedish clothing retailer Hennes & Mauritz (H&M) in Romania increased 32 percent in the first fiscal quarter of 2014 (December 2013 – February 2014) to SEK 248 million (EUR 27.84 million).
In this time period, H&M opened two new stores in Romania and reached a network of 30 units on the local market. In the first three months of the previous fiscal year, H&M recorded sales of SEK 188 million, including VAT. Sales growth in lei was calculated at 29 percent.
In the fiscal year 2013, which ended in November, H&M sales in Romania increased by 41 percent to SEK 893 million (EUR 101 million) after the company opened 9 stores in 2013, reaching a network of 28 units at the end of the year.
At a company level, sales increased by 13 percent to EUR 4.21 billion, while the network now sports 3,200 units. The swedish company's profit is up 8 percent, to EUR 300 million.