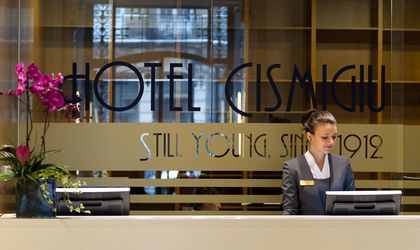 Hercesa plans to set off in 2015 the construction of the third stage of residential compound Vivenda in Bucharest and is in talks to start a partnership for the renovation of an old building in downtown Bucharest, both projects being expected to attract EUR 30 million from the Spanish company.
Thee third stage of Vivenda residential compound in Bucharest will offer 300 new apartments.
"Our plan is to sell the last 60 housing units in Vivenda compound by end-November. Meanwhile, we work on the third phase of the project, namely two buildings with around 300 apartments. We want to change a little bit the structure of the apartments to make them more efficient and to benefit from the VAT of 5 percent. We'll start construction in June next year and the investment is estimated at EUR 16 million," Mauricio Mesa Gomez, the head of Hercesa in Romania, told local Mediafax.
Hercesa owns several terrains in Bucharest for residential projects, the Vivenda complex in Titan and hotel Cismigiu. For the future, the company representative indicated that Hercesa will focus on the residential segment.
"The market is picking up and consumer confidence bounced back. Compared to last year, the pace of sales has doubled, from 6-7 units per month to 15 units per month. (…) We will focus on this project because we already have the infrastructure, the utilities. In this sense, the strategy is to sell one of the terrains we have in Bucharest to finance other investments. Most likely it will be the lot in Orhideelor (18,000 square meters, near Basarab Overpass) because it is highly sought after. That will be a good office sector in the future", according to Mesa.
Hercesa bought Cismigiu hotel in 2004 and has transformed the building into a 4-star hotel, which also attracted other big tenants like Gambrinus beer house, Cervantes Institute and Humanitas bookstore. Cismigiu will generate EUR 1.2 million for Hercesa this year, compared to EUR 800,000 last year.
"We estimate an occupancy rate of 65-67 percent this year. We receive plenty of visits from business clients. Romania is back on the investors map. A hotel generally grows in the first 3-4 years, after which there is a stabilization of income. We are currently looking at other renovation projects. (…) We've been in talks for certain projects and currently we're in advanced discussions for a partnership with the owner of an old building in downtown Bucharest, Universitate-Romana area", according to Hercesa's representative.
The building is currently not functional but close in size to Cismigiu and the intent is to build another hotel with a EUR 15 million investment.