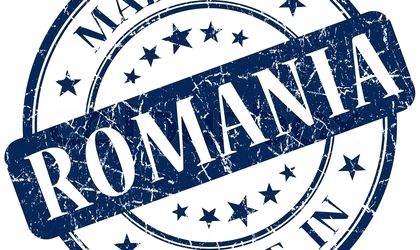 Half of Romanians are willing to make an extra effort, such as driving a longer distance, to buy Romanian products in a supermarket or hypermarket, a study conducted by iSense Solutions shows. Romanian origins are among the most important criteria – along with freshness, taste and variety – that makes consumers choose a particular supermarket or hypermarket. 
"The importance of the made in Romania criterion varies by product. Respondents chose eggs (56 percent), meat (52 percent), vegetables (52 percent), milk (51 percent), fruit (48 percent), cheese (48 percent), yogurt (45 percent), fish (32 percent) and canned products (39 percent). Of these, Romanians over 55 years old consider in a significantly higher proportion that it is most important for milk and vegetables to be of Romanian origin, while people aged between 35 and 44 years prefer meat and yoghurt of local origin," says Andrei Candia, managing partner of iSense Solutions.
According to the study, Romanians consider that supermarkets / hypermarkets with the largest variety of Romanian products are Kaufland (58 percent), Carrefour hypermarket (36 percent), Auchan (34 percent), Cora (16 percent) and Lidl (16 percent).
"It should be noted that although the Romanian origin of the goods is sufficiently important for consumers to travel a greater distance from home to make purchases, 44 percent of Romanians said they would not give up their favourite supermarket / hypermarket if they knew it sells Romanian products in a very small proportion," added Traian Nastase, managing partner of iSense Solutions.
The study analysed Romanians' preferences for certain supermarkets / hypermarkets, the most visited in the past year being Kaufland (86 percent), Lidl (85 percent), Auchan (63 percent), Carrefour hypermarket (61 percent) and Profi (59 percent). Conversely, the least visited were Selgros (30 percent), Carrefour Express (27 percent), Penny Market XXL (21 percent), La Doi Pasi (20 percent) and Shop & Go (12 percent).
Metro and Selgros were visited in a higher proportion by men (38 percent and 34 percent) than by women (27 percent and 26 percent). Also, residents of the western part of the country (Arad, Timis, Caras-Severin, Hunedoara) visited Lidl more than the rest of Romanians in urban areas (95 percent versus 85 percent), while the inhabitants of Bucharest (including Ilfov) preferred Carrefour more than Romanians in other areas (80 percent versus 61 percent).
The study was conducted online by iSense Solutions on a sample of 1,011 respondents. Data are representative of people aged over 18 in urban areas in Romania. The company offers integrated marketing services: research, marketing consulting and communications, digital and sales.
Natalia Martian
Romania is a land of contrast. Business Review helps you make sense of Romania.
Is there something that puzzles you about our country? You might also be interested in this.