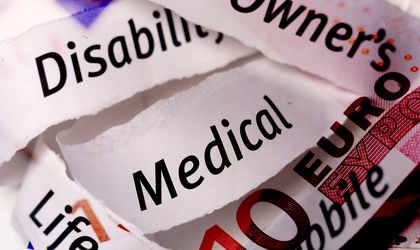 Groupama Asigurari has registered a 8.9 percent drop in written premiums to RON 451 million (EUR 102 million) in the first eight months of this year compared to the same period of last year, on the back of lower revenues in the mandatory car insurance RCA and in the insurance of goods and buildings, reports Mediafax newswire.
Calin Matei, deputy general manager of the insurer, said that RCA premiums fell 35.8 percent to RON 63 million, after the company decided last year to reduce its exposure in this segment. Revenues from goods and buildings insurance fell 3.1 percent to RON 105 million, due to lower sales in the optional insurance policies.
"We are profitable in the CASCO and the goods and buildings segments. In addition, through the automatization of some processes and the reduction of territorial units, the company cut its expenses by 16 percent. Thus, the company has registered a profit in the first eight months, in line with budget targets," said Matei.
He estimated that the price of RCA policies issued by Groupama will go up by an average of 7 percent in October.
Groupama's losses in Romania amounted to RON 45.7 million (EUR 10.3 million) last year, while its revenues were down 11 percent to RON 718 million (EUR 162.4 million), according to data by the Financial Supervision Authority (ASF).
French insurer Groupama entered Romania in 2007, after fully acquiring BT Asigurari, in a deal worth EUR 100 million.
Ovidiu Posirca