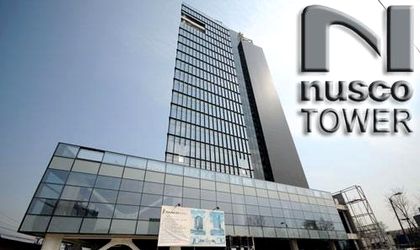 Globalworth Real Estate Investments, controlled by Greek businessman Ioannis Papalekas, on Monday announced the acquisition of office building Nusco Tower for EUR 46 million and of the nearby 2,400 square meters land plot Nusco Land for another EUR 4 million.
The deal closing is estimated to take place in the second quarter of 2015 according to a press release from the company.
Nusco Tower is located on Gara Herastrau street, nearby the Green Court Bucharest complex, currently being developed by Skanska. Globalworth recently announced the acquisition of the first Green Court building.
Nusco Tower has 23,000 sq m leasable area, distributed over 20 floors and is at 91 percent occupancy rate with Oracle, Bayer and Volksbank among its tenants.
The land plot Papalekas acquired has 2,434 square meters and is located 200 meters away, nearer to Green Court Bucharest. It holds all the necessary permits for 12,000 square meters of developments.
"After acquiring Green Court Building A, these transactions consolidate Globalworth's position in Bucharest's new business area. Nusco Tower is well known, while Nusco Land represents one of the few available terrains in the proximity, an area which continues to attract tenants, especially multinationals", according to Dimitris Raptis, deputy executive director and investment manager for Globalworth.