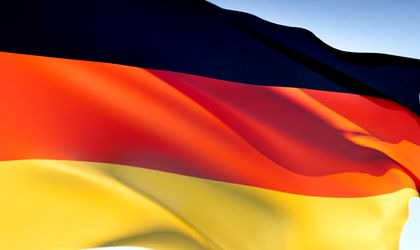 The lack of technical training in high school and a shortfall in qualified staff have been pointed by German companies as factors that can hamper future investments in Romania, according to a survey carried out by the German Chamber of Commerce and Industry across 16 countries in the CEE.
Only 10 percent of the surveyed managers said they are satisfied with the employee training system in Romania, below the CEE average of 19 percent. In addition, 36 percent of the managers said they are satisfied with the qualification of the employees, below the CEE average of 42 percent. Around a quarter said the academic training is a good, while 15 percent of them said the labor law is flexible enough.
The survey further finds that only 17 percent of the mangers have no issues in finding qualified staff, against the CEE average of 23 percent.
The Romanian-German Chamber of Commerce and Industry (AHK Romania), which carried out the survey in Romania, said Romania has to build a practice-oriented system in high school – replicating Germany's successful apprenticeship system – to attract fresh investments.
Sebastian Metz, general director AHK Romania, said: "Most of the German companies active in Romania would still choose it as an investment destination, so our country remains attractive for German firms." Metz reckons Romanian needs to work more on increasing its attractiveness for investors, as it lags behind other countries in the CEE.
Aside from the shortage of qualified staff, German investors are also concerned over the lack transparency in pubic acquisitions, the predictability of economic policy, corruption and social and political stability. All these indicators have worsened against 2012.
Around half of the surveyed managers are dissatisfied with the infrastructure and one quarter of them are finding harder to gain access to finance.
Despite the difficulties in doing business locally, 46 percent of the managers are confident the situation of the companies will improve this year, with one third of them outlining plans to increase investments and hire people.
Broken down into industries, around 30 percent expect an improvement in their field against 17 percent in the previous year.
Romania remains an investment option for German investors, with 83 percent of the surveyed mangers saying they would choose Romania again as an investment destination.
"This shows that, despite some issue, the expectations of the businesspersons have been fulfilled so their committed in Romania has been successful," said Metz.
In this year's survey, Poland has been named by German investors as the most attractive destination, surpassing the Czech Republic, which was  the leading CEE country in the past six years. Romania lost one place in the latest survey to 11 out of 16 countries.
Germany is the third largest investors in Romania, accounting for FDI inflows worth EUR 4.4 billion at the end of 2012. There are 19,000 companies with German capital active locally.
In 2012, trade between Romania and Germany reached EUR 18 billion.
Ovidiu Posirca