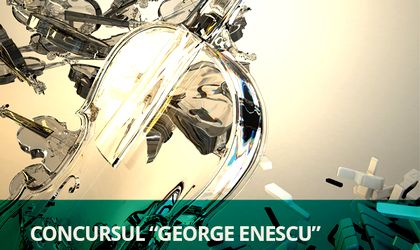 The international music contest George Enescu for cello, violin, piano and composition was postponed in 2013 because of the lack of money, but it will run in September, from 9 to 27. The competition is open to all participants born after August 1, 1980 and it is opened until July 1, 2014.
The prizes for each section of the interpretation of the International Competition George Enescu 2014 edition are EUR 15,000 for first place, EUR 10,000, for the second and third prize, EUR 5,000. For the composition section, the awards are EUR 10,000 for the symphonic music section and EUR 7,000 for chamber music section.
Last edition, the winners were Tian Bonian (first prize), Radutiu Valentin (second prize) and Korman Michael (third prize) for cello competition, Jeung Beum Sohn (second prize) and – ex aequo Poletaev Ilya – Ritivoiu Mihai (third prize), for piano competition, ex aequo Kayayzan Haik – Conunova Alexandra (second prize) and Szalai Antal  (third prize), who also won the special prize for the best interpretation of Enescu's G Sonata.
Oana Vasiliu