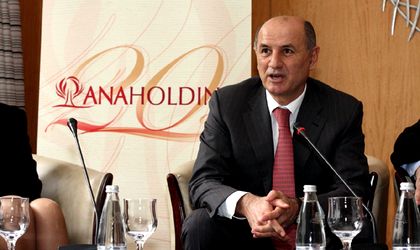 George Copos, owner of several hotels across Romania and former owner of Rapid, was sentenced to another 4 years in jail, without parole, in the tax evasion file Loteria 1. The court's decision announced on Monday is final.
According to prosecutors, during July-December 2004, Copos, who acted as associate and president of the board of directors of Ana Electronic, together with Gilio Giuzepe Roza (shareholder and manager of Ana Electronic, Ana Group, Ana Pan) and with the help of Nicolae Cristea (former general director of the Romanian Lottery) and Gabriel Rogoveanu (real estate agent at Euroest Invest) evaded the payment of taxes worth some EUR 1 million.
They deliberately misled the authorities with regard to the tax liability by introducing several intermediaries in a real estate transaction which involved the Romanian Lottery.
Charges were made in October 2006, shortly after Copos had resigned from the vice-prime minister position.
Earlier in the year, in March, Copos was convicted to three years and eight months in prison in another tax evasion cas, involving fraudulent transfers of football players.
George Copos is currently serving jail time in Rahova prison near Bucharest.