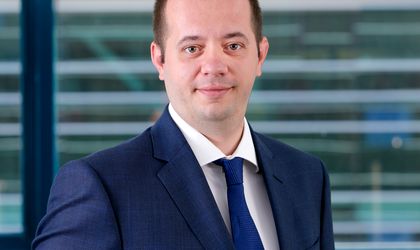 Garanti Bank appointed Bogdan Neacsu as deputy general manager, responsible with coordinating risk area activities: Risk Management, Permanent Control, Compliance and Corporate Governance, a company statement reads.
He will exercise his new responsabilities after finishing the authorization process with the National Bank of Romania.
Bogdan Neacsu has over 10 years of experience in the banking industry, having previously held the position of chief risk officer and management member within Volksbank Romania.
Garanti Bank's new deputy general manager has graduated from the Faculty of Finance and Banking, within the Academy of Economic Studies in Bucharest, in 2002. He developed his career mainly in risk and control system area. Starting in 2004, he was appointed as economist at the Regulation and Licensing Department, Prudential Regulation Service, within the National Bank of Romania. Subsequently, he held several management positions in the risk area of other banks.
Garanti Bank Romania is part of the financial-banking group Garanti Romania, which brings together Garanti Leasing (the brand under which the company Motoractive IFN SA operates) and Garanti Consumer Finance (the brand under which Ralfi IFN operates).
Garanti Bank is held by Turkiye Garanti Bankasi AS (TGB), the largest private bank in Turkey in terms of market capitalization. TGB serves to more than 10 million customers in corporate, commercial, SME, and consumer segments offering fully integrated financial services.
Present in Romania since 1998, the bank has developed a solid portfolio of clients and expanded its national presence through branches and alternative channels, reaching an extended network of 84 branches and over 300 intelligent ATMs that can be used by anyone, not just bank customers, for transactions with or without cards.
Natalia Martian