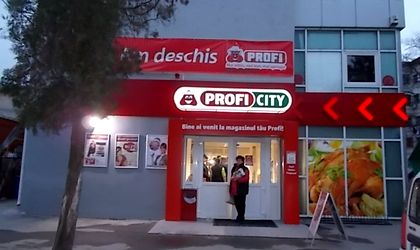 Retail network Profi announced the opening of another four stores this week, in Slatina, Braila and Constanta, taking its unit number to 379, according to a press release from the company. With this addition, the retailer has opened 11 stores since the beginning of the year.
Constanta county has two new stores added to its count, one of them working under the City format and spanning 297 sqm and the other one under a Loco format, spanning 432 sqm.
The first one, open in Constanta, has a sales room of 216 sqm and is located on 4A Prelungirea Caraiman. The second one, open in Baneasa, is located at 102 Trandafirilor Street and has a sales area of 237 sqm.
The unit in Slatina, Olt county, was open under a City format and covers a total area of 350 sqm, with a sales room of 210 sqm.
The Braila unit, a Standard format, has a total surface of 533 sqm, of which a sales area of 395 sqm.
The company currently has 379 stores in 179 towns and localities in all counties and in Bucharest, employing some 9,500 people. The network boasts the largest geographical coverage in Romania.
Natalia Martian