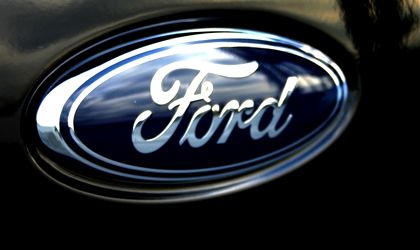 US car maker Ford said it will interrupt production at its Craiova plant for nine days in September, due to the European car market's volatility, writes Mediafax.
"The auto market's volatility in Europe, a market which continues its recovery after the economic crisis, as well as the increase in diversity on the B segment have had an impact on sales for our B-MAX model. Given these circumstances, Fort Romania will carry on adapting the production volume of its Craiova plant and is planning 9 days without production for the Operations Vehicle section and 9 days without production for the Engines Section. We will continue to monitor the market and adapt volumes according to demand", says Ana-Maria Timis, spokesperson for Ford Romania.
Ford makes in Romania the minivan B-MAX and started in April production of a second engine. The company employs around 4,000 people at its Romanian plant.
Ford registered in Romania a net profit of RON 68.8 million (EUR 15.5 million) in 2013 from a loss of RON 480.9 million (EUR 108 million) in the previous year the company announced in June.
The company's turnover has almost doubled in the same period to RON 4.84 billion (EUR 1.09 billion). These results include the sale of cars made in Craiova and the deliveries through dealerships.