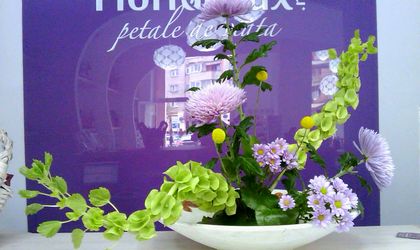 FlorideLux opened its fifth local offline flower shop, in Pitesti city, Arges county, after it opened another four flower shops in less than a year in Brasov, Iasi, Cluj and Arad, the company's representatives stated.
"Flower retail in Pitesti is especially based on street commerce with price fluctuations depending on season and demand. FlorideLux Pitesti brings a civilised form of commerce, along with free deliveries in the city", according to Marius Dosinescu, FlorideLux CEO and Founder.
The company plans to open 50 franchises by the end of 2015, with an eye on Sibiu for the next store opening. 
Mediafax Group, one of the most important media companies in Romania and BAC Investment Banking, one of the biggest players on the local consultancy market,  have joined the shareholding structure of FlorideLux, starting June 20, 2014.
According to FlorideLux's representatives, negotiations with the two investors lasted a year, after beeing initiated in 2013′s VentureConnect event. After the necessary discussions, BAC Investment Banking bought a 25 percent share of the company and Mediafax Group a 10 percent share.