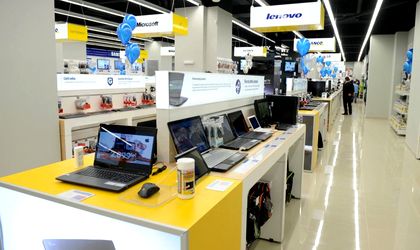 IT&C retailer Flanco's Easter sales totaled RON 20 million (approximately EUR 4.6 million), up 20 percent on the similar period of last year.
Television sets remained the best sold this season, along with washing machines, small home appliances, tablets and mobile phones.
"Preliminary figures for the current month are auspicious due to the seasonality as far as the cooling segment is concerned but also to product changes in our portfolio, which we made around the holidays, when Flanco introduced 8 new ranges and premium products launched recently on the international market," said Violeta Luca, CEO of Flanco.
Flanco forecasts in 2013 a 15 percent growth compared to 2012 when it posted sales of EUR 137 million. The retailer runs a network of 78 outlets and a team of 900 people.
Otilia Haraga