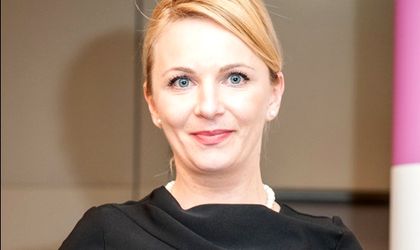 Professional services firm EY Romania has started a three-month junior recruitment campaign through which it aims to hire almost 80 young graduates in its offices in Bucharest, Cluj-Napoca, Iasi and Timisoara, according to a company press release. Throughout the year, those interested in the entry-level positions will be able to interact with the recruitment team during around 20 events at the EY headquarters, in universities and job fairs in Bucharest, Cluj-Napoca, Iasi, Timisoara and Chisinau.
An innovation for this year is the fact that candidates will be able to view video descriptions of the available posts and will be able to read the company's new blog dedicate to young graduates or the company's Instagram page that will be launched shortly, according to the press release. "During the selection process, candidates will be able to get to know EY Romania closely. It's important for us that they understand our values, the way we do things, our organizational culture, so that integrating will be as easy as possible, and expectations can be set jointly," said Andreea Mihnea, HR director at EY Romania.
According to studies conducted last year by Trendence and Catalyst, "EY has for the first time climbed in the top of young people's preferences, becoming the most wanted employer in the professional services field for young graduates", says the company. Moreover, "EY is also in the top 10 of most wanted employers in Romania, according to the Trendence study, and is the preferred Big4 Employers for elite graduates and women, according to both studies," further claims the EY Romania press release.
The 80 juniors that will be selected this spring will start work in September 2016 when they will join the around 650 employees that make up the EY team in their five offices in Romania and the Republic of Moldova.
Andreea Tint