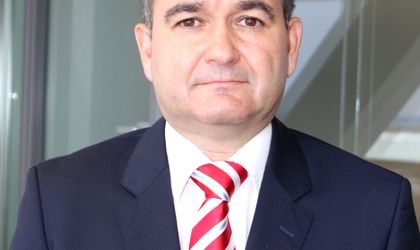 Valeriu Binig has joined EY Romania as a partner in the advisory services practice where he will be focusing on the energy industry, the company announced today. In this capacity he will be responsible for expanding the firm's market share, client portfolio and range of services. 
Binig is a specialist in the local energy market, having 27 years of professional experience in the industry. Over the years he has held various positions, ranging from power plant operation engineer, designer, researcher, lecturer, coordinator of Phare programs, European Commission delegation task manager and utility company manager to consultant in investment banking/financial advisory services.
"He acted as an advisor while involved as deputy project manager in the privatization of the three energy complexes Turceni, Rovinari and Craiova, project leader in the privatization of the regional power distribution and supply companies Electrica Transilvania Nord, Electrica Transilvania Sud, Electrica Muntenia Nord, manager in the privatization of Distrigaz Sud, leader of the technical team in the first IPO of Transgaz, deputy project manager in attraction of investors for the CHEAP Tarnita-Lapustesti project. He assisted in transactions involving wind power projects and solar PV projects and coordinated the development of strategic market studies in the field of electricity and natural gas," said EY Romania representatives.
Before joining the company, Binig had worked for other consultancy firms for over six years, and had also held a director position within an investment banking and investment fund management team for another six years. He is Co-Chairman of the Energy and Environment Comittee of AmCham Romania and had previously been Chairman of the Board of the Romanian Energy Efficiency Fund (FREE).
EY has over 450 employees in Romania and the Republic of Moldova with offices based in Bucharest, Cluj-Napoca, Timisoara, Iasi and Chisinau. The professional services firm has been present in Romania since 1992.
Simona Bazavan