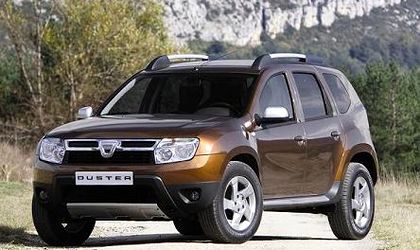 Renault, the third largest European car producer, registered last year a net profit of EUR 1.99 billion, up by 1.3 percent compared to 2013, generated mainly by the sales of Dacia in Europe, and to the prices' increase outside Europe.
The French group net profit stood at EUR 695 million in 2013, last year's increase being above the expectations of analysts, who were expecting a profit of EUR 1.8 billion.
A financial report released on Thursday by Renault shows that the company's operational profit rose last year to EUR 1.6 billion, representing 3.9 percent of the revenues, from EUR 1.24 billion in 2013, according to Mediafax.
Renault sales' volume went up by 3.2 percent to 2.71 million units, out of which the group sold only in Europe 1.46 units (12.5 percent up compared to the previous year).
For the second consecutive year, Dacia registered the highest market share increase (o.4 percent) among the brands present in Europe reaching a 2.5 percent market share.
With almost 106.000 units, France is the largest Dacia market, the brand's market share increasing to 4.88 percent due to the success registered by Duster and Sandero. At global level, Dacia sales increased by 19 percent to 511.000 cars compared to 429.596 in 2013.
Andreea Marinas