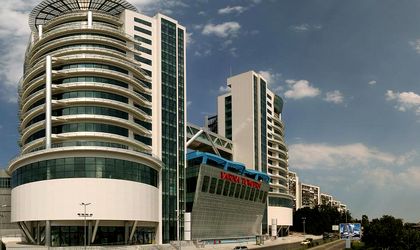 The Ministry of European Funds nearly doubled the surface it's currently renting in Tower Centre International, the office building owned by Ioannis Papalekas. The ministry rented nearly 3,900 square meters last year for EUR 1 million per year.
"The ministry extended its leased surface in Tower Centre International (TCI) by 3,505 swuare meters", according to a press release from Globalworth.
TCI in Victoriei Square reaches an occupancy rate of 97.9 percent, since Huwaei also rented another 602 meters, bringing its total lease area to over 3,000 sq meters.
In June, Globalworth bought several land plots totaling 30,000 square meters in northern Bucharest, for EUR 14.3 million, for commercial (office and retail) development.
There is a series of investments currently underway for the company. Some of them have already been contracted, others are nearing final stages and in some cases we're negotiating. These investments are coordinated with the company's strategy to buy and develop assets that will generate profit, according to a Globalworth announcement from spring.