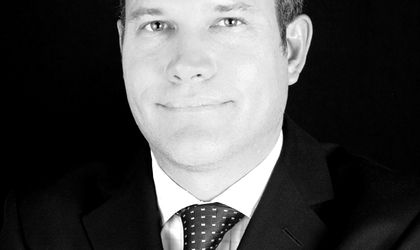 ETX Capital, the UK-based financial company providing CFD (contract for difference) products, launched on Wednesday its retail trading platform in Romania, in a bid to gain a toehold in the CEE.
Andrew Edwards, CEO of the ETX Capital, said the company operates a platform offering nearly 7,000 global instruments including commodities and bonds, planning to add Romanian shares in its portfolio.
"We expect to gain between 5,000 to 7,000 customers on the Romanian market and hold a market share of around 10 percent on financial transactions, but it all depends on the level of education of the public regarding the capital market," said Edwards.
According to company estimates, around 100,000 Romanians have some idea about trading services, but only a few thousands are active traders.
"Romania is an emerging market and we know it has an above average GDP growth. There is a low penetration of our product here, which can be enhanced through education," said the CEO.  Romania is the first CEE-based country where the company started operations.
Ishaq Siddiqi, marketing strategist at ETX Capital, reckons the domestic economy will grow by 1.8 percent this year, due to the Euro zone woes.
The company has over 100,000 registered clients, out of which 35,000 are funded. It has GBP 150 million on the balance sheet with over GBP 75 million of client funds.
ETX Capital reports monthly trading volumes of USD 3 billion in equities and USD 20 billion in forex. It handles 200,000 lots in futures and options and more than 600,000 online trades.
The company has a multilingual staff of 85 professionals covering clients in all the major markets such as Germany, France or Italy and also works with tied agents in Romania or Greece.
Its shareholders are JRJ Group – a private equity investment firm with USD 400 million portfolio – and BXR Group – a private investment group with over USD 6 billion under management.
Ovidiu Posirca