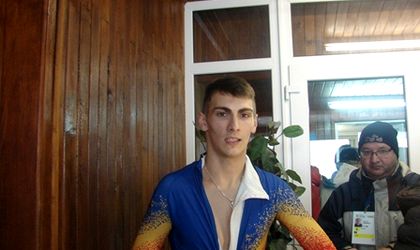 After the success obtained on Monday at the men's 500-metre short-track race, Romanian skater Emil Imre has won the gold medal in the short track 1,000-meter race at the European Youth Olympic Winter Festival (EYOWF) 2013 at the skating rink in Poiana Brasov.
This is the first gold medal that Romania wins in all 11 EYOWF editions that have taken place since the festival has started. Since now, Romania had won only four bronze medals.
"I wanted to be among the top three at this discipline. If at 1500m I fell, pushed by a French athlete, now I took my revenge and I defeated him. I'm glad I won this medal for Romania, even though it was very hard. Colleagues and supporters have been close to me and I felt it," said the athlete.
Photo courtesy of EYOWF official website.
Oana Vasiliu