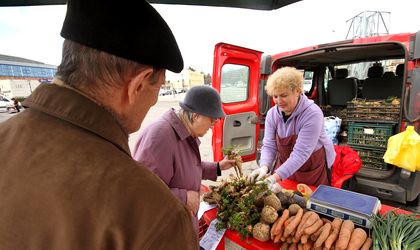 The Romanian government plans to adopt an emergency ordinance on the establishment of chambers of agriculture over the next weeks after it will reach agreement over the organizations' status, agriculture minister Daniel Constantin said this Tuesday during a Mediafax conference.
The ordinance will modify the existing law reading the establishment of the chamber of agriculture.
"The emergency ordinance project regarding the chambers of chambers is for over a month in the process of being adopted. We have reached common ground on what the chambers should do and the only thing left to discuss is whether they will be non-governmental organizations or structures subordinated to county councils," said Constantin. He added this by the end of June the process of electing the leadership of the future chambers will be completed.
Farmers present at the event such as Laurentiu Baciu, president of the League of Romanian Farmers' Associations (LAPAR), said that so far there has been pressure to politicize the chambers and that the farmers' interest should prevail.
Read more in next week's print edition
Simona Bazavan