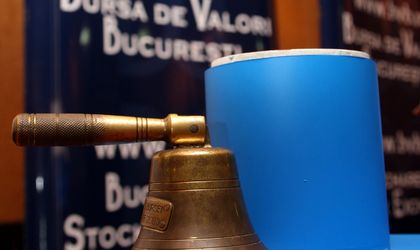 The initial public offering of 51 percent in state-run energy company Electrica SA has been fully subscribed two days before the completion date, while Bucharest-listed stocks closed slightly higher in a quiet session Monday, writes zf.ro. The offer is still opened until June 25.
The delegate minister for Energy, Razvan Nicolescu, said last week that he expects the offer to be fully subscribed by Monday.
"The Electrica IPO is progressing well. I expect the offer to be fully subscribed by Monday, June 23, at the latest. Electrica is a company with good perspectives and, that is why, its prospectus demands to be taken into consideration. We want Electrica to become the model for Romania in terms of corporate governance. The BERD agreement will help the company a lot", the minister said in a statement transmitted on Thursday morning.'
In the first week of the initial public offering (IPO). individual investors placed 13.400 orders and the total value of the subscriptions was more than EUR 140 million.
Representatives of the company also announced last week that they intend to invest 6.27 billion lei (EUR1.4 billion) by 2018 in energy distribution network efficiency, automation and expansion, one of the most ambitious investment plans announced by a Romanian company after Petrom's.
The Electrica Group is the leader of electricity distribution and supply in Romania. Its basic operations are electricity distribution to users and electricity supply to household and non-household consumers.
Its distribution operations are the biggest in Romania, both in terms of energy and of number of users. According to the Romanian Energy Regulatory Authority (ANRE), Electrica has distributed 16.1 TWh of energy, or 39 percent of the total amount distributed in Romania in 2013, to roughly 3.6 million users.