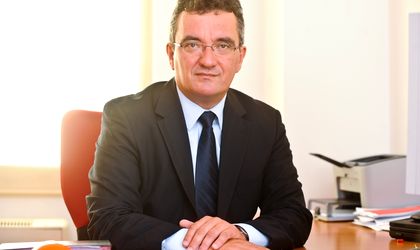 E.ON Romania, a unit of German utility E.ON, on Tuesday said its consolidated sales declined 10.5% on the year to 4.65 billion lei (EUR1.05 billion) in 2013, largely due to lower gas and power volumes.
E.On provided several updates on Tuesday on the company's activity in Romania.
E.ON recorded gas and energy sales of 29.4 TWh last year, down 13 percent on the year, according to general manager Frank Hajdinjak. Profit also  cam in under the profit recorded din 2012, but no further details were provided.
E.ON Romania estimates its business will expand in 2014, given the liberalization of the gas and energy market will continue.
"Liberalization is too fast. It is a good measure in the long run but for Romania it is happening to fast. The consumers are dying. The process should be halted", Hajdinjak said.
In spite of poorer performances registered last year, E.ON will increase its investments in Romania in 2014. The company estimates it will invest RON 406 million (EUR 95 million) in Romania in the following months. Last year, E.ON invested ROn 396 million (EUR 83 million), money used primarily for modernizing the networks.
"We've decided to increase investments because we've figured out what we need" Hajdinjak said.
E.ON partners with Adrem Invest
E.ON Romania signed a partnership with Adrem Invest back in march to create a joint-venture in the field of natural gas stations revisions and checks on gas meters.
"We aim to quickly make an impression on the market, by offering a customizable package of services for both household consumers and companies", according to E.ON Romania. The mixed company formed in partnership with Adrem invest should be functional in may, the GM announced.
Adrem Invest specializes in industrial applications and is controlled by the Corneliu brothers and Adrian Bodea.
E.ON drops thermal plant investment. 
E.ON also announced on Tuesday it will not move forward with the investment in a thermal plant in Braila. The project was developed in collaboration with Enel and Termoelectrica and was valued at EUR 1.4 billion. E.ON is dropping the investment given the harsh conditions on the marketplace.
"The Braila project is dead. The decision to pursue it has nothing to do with political decisions in Romania, but rather with what is going on on the EU energy market", Hajdinjak explained