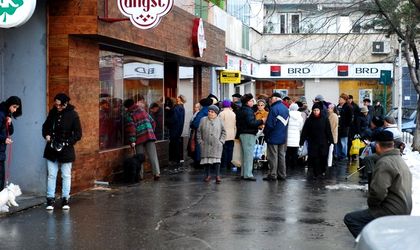 Mega Image announced Tuesday it reached an agreement with Angst to take over 20 of its 22 stores after the local company dropped out of a collaboration with Carrefour, writes Mediafax.
"This takeover is part of Mega Image's development strategy by including stores that are very well positioned in the urban area. The 20 Angst stores will consolidate our network. At the same time, the take over will bring new opportunities for sales and acquisitions synergies", according to Xavier Piesvaux, general director for Mega Image Romania.
Three months prior, Angst made the decision to get out of the Carrefour franchise to concentrate on its own field of expertise: meat products and mead processing.
"Another important aspect of this takeover process is consolidating the collaboration between Mega Image and the Angst brand, by combining tradition and expertise in an offer that will satisfy even the harshest demands of consumers regarding healthy food", according to Sorin Minea, president of Angst.
The units Mega Image will be rebranding have surfaces between 90 and 750 square meters and the Belgian company estimates they will generate EUR 21 million in revenues.
In July, local business newspaper ZF reported that Mega Image was in the running to acquire the Angst network. For Mega Image this would not be the first local takeover of stores, after a part of the Luca and Gulliver units became either Mega Image or Shop&Go locations.