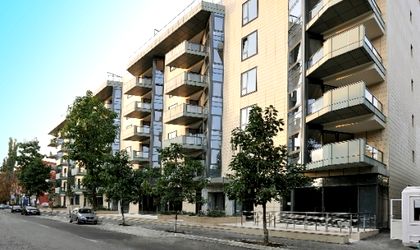 Domenii Park, an investment of EUR 16 million by Cyrom Investment, announced that it sold over 50 of the 63 apartments in the complex located in northern Bucharest.
"At the current rate of applications we expect to exhaust apartments during the next six months," said Ana-Maria Nemtanu, sales and marketing director of the project.
According to Nemtanu, customers are interested in apartments with large areas, their budget is mainly out of private sources (not funded by the bank) and are accompanied in many cases by real estate consultants.
She says that all three bedroom apartments were sold, and that there are now three two bedroom units with a view to the park, two studios and a one bedroom apartment left.
The prices of available apartments vary between EUR 89,000 + VAT for a studio and EUR 275,000 + VAT for two bedroom apartments. The one bedroom apartment has a selling price of EUR 98,000 + VAT.
The project is also comprised of commercial spaces on the ground floor, including a Mega Image store, Kunnai Thai restaurant and premium wine boutique Vinorama.
Domenii Park is built on an area of ​​2,200 square meters, consisting of two sections joined in the basement and the ground floor, each having six levels. The underground parking has 94 parking spaces, 22 boxes and technical areas.
The project was started in 2008 and finished in 2011. Cyrom Investment, held by Sorin Negreanu and Elli Dimitriou, bought in 2000 the Grivita textile factory, through an auction organized by the Authority for State Assets Recovery (AVAS), for USD 550,000. The company built the residential complex in its place, for an investment of EUR 16 million, obtaining about 75 percent of the money from a financing agreement in 2008 with Emporiki Bank.
Natalia Martian