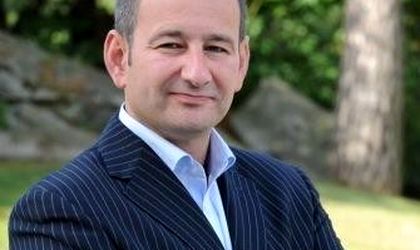 Kingfisher, European DIY retailer, has named Christian Mazauric as CEO of Brico Depot Romania, making him responsible for developing the vision and company performance in the local market, the company announced.
Mazauric has over 20 years professional experience, previously holding the position of chief finance officer at B&Q UK and Ireland. Previously, he spent 11 years at Castorama France and six other at Marks & Spencer in the UK.
"Kingfisher is in the process of standardizing the formats of the areas where it operates, as it became increasingly obvious that the markets where we are present have a similar structure. Currently, our Brico Depot stores in France, Spain, Portugal and Romania have a different business model. The format will become unitary in these markets," explains Kingfisher CEO, Veronique Laury.
The new CEO of Brico Depot Romania follows Patrick Papot, whose mandate focused on transforming the 15 Bricostore units Kingfisher acquired in 2013. After having successfully completed the mission at the end of this summer, Papot took a new position within the group.
Christian Mazauric graduated from the University of Lyon Lumière, also holding a specialization in financial control, acquired in a business school in France. He worked for 8 years in commercial operations in Western Europe and rose through the ranks to the position of chief finance officer, a position he has exerted for 8 years.
Brico Depot was founded in 1993 in Reims (France). Currently it has 112 stores in France and 24 in Spain.
Kingfisher plc is an international group of home improvement, operating 1,200 stores in ten countries in Europe. Its main retail brands are B&Q, Castorama, Brico Depot and Screwfix. Kingfisher also operates the brand Koctas, a collaboration with Koc Group in Turkey.
Natalia Martian