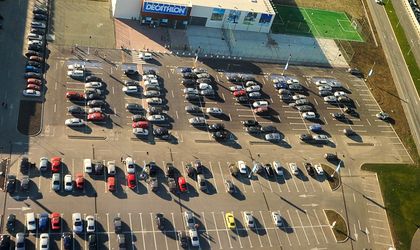 The Romanian subsidiary of French sports retailer Decathlon will open new stores in Sibiu and Suceava on the grounds of two shopping centers owned by British investment fund Argo Real Estate Opportunities Fund (ARGO). The two centers are Shopping City Sibiu and Shopping City Suceava.
Decathlon has been present in Romania since 2009. Following the two new openings, the retailer reaches a network of 13 outlets. Decathlon is owned by the French Mulliez family who also owns the Auchan food retailer and DIY chain Leroy Merlin, also present in Romania.
ARGO owns 4 shopping centers in Romania located in Sibiu, Suceava, Iasi and Oradea. The one in Sibiu has a gross leasable area of more than 80,000 sqm, making it the largest in the chain. After the opening of the 2,600 sqm Decathlon store, the center's occupancy rate reaches 96 percent. Other tenants in the project include Carrefour, Real, H&M, C&A, Baumax, Altex, and Mobexpert.
Shopping City Suceava has a gross leasable area of 47,000 and an occupancy rate of 99 percent following the opening of the 1,600 sqm Decathlon stores.
Simona Bazavan