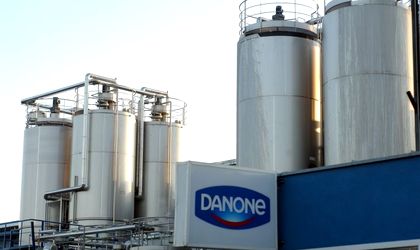 Dairy maker Danone Romania had revenues of RON481 million (EUR109 million) in 2013, down 5 percent on the year, which the company expected as consumption and prices of raw materials remained unchanged.
Yogurt sales were flat in 2013, while promotional sales were significantly increased on the segment, according to a press release from the company.
"We were expecting this slight decrease in 2013. Consumption didn't recover last year, consumers remained cautious and spent less and, on top of that, we suffered a negative influence as a result of price evolution for brute resources and financial hedging", according to Dieter Schulz, general director for Danone South-Eastern Europe.
Danone remains cautiously optimistic about 2014, given that the average sum spent on grocery shopping is down by 50 percent compared to 2008:
"In 2014 we see the dairy market remaining a challenge, with consumers that remain cautious about spending and higher production costs", Dieter Schulz added, quoted by wall-street.ro.