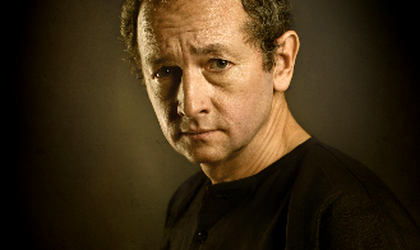 Arcub is hosting Dan Puric's latest one man show called Romanian Soul, a show that promises viewers the same force and subtlety that earned him the reputation of "master" of pantomime, Arcub representatives announce. Nonverbal theater admirers can enjoy the original style of the artist who will play this season at the Arcub hall, the first performance taking place Friday, October 23, starting 20:00.
In this most recent one-man show Dan Puric aims to tell the story of the Romanian people coming out of the communist era and its attempt to accommodate to the Western system. The author of the Romanian soul is thus attempting to rediscover the audience along with its dimensions of contemporary Romanian spirituality and illustrate its modern biography.
Devoted to performances that involve viewers emotionally, Dan Puric has written and directed the Romanian soul production and continuous collaboration with scenographer Lili Cenean that ensured the costumes for shows like The idol and Ion Anapoda, Toujours l'amour or The 150. For his latest creation, the actor and director Dan Puric used a combination of pantomime with several forms of dance. Passe Par Tout DP Company choreographer, Svetlana Zotina provided the choreography for classical and modern dance, while Greek dancer Amalia Strinopoulou signed the Greek dance choreography. Costica Balarau signed the folk dance moves in the show. The two have worked together before for The 150.
About his performance message, Dan Puric said: "I dedicate this show to the Romanian people, to their uncorrupted inner beauty, which one day will help them recover. Loving this beauty will give them the power to heal others, when travelling the world."
Tickets are available online and through the Eventim network.
Natalia Martian